MRTech Image Flow SDK or MRTech IFF SDK is a proprietary cross-platform library for high-performance image processing. The SDK is based on Image Flow Framework (IFF) which MRTech SK company has been developing for years.
The main purpose of IFF SDK is to deliver images to the application, the user algorithm, as efficiently as possible. MRTech team believes that with the help of IFF SDK, the user can generally achieve maximum performance for a chosen configuration of image processing system.
IFF SDK basic features
IFF SDK contains a description language of image processing pipeline which allows building image processing pipelines of any complexity, in full or in part.
A lot of processing modules are available in the library.
It can make effective use of the GPU when necessary.
IFF SDK has internal and external software interfaces for:

Export/Import images,
Use of third-party processing modules, libraries, OpenCV and AI primitives,
Processing and input/output control.

The SDK supports many machine vision cameras, such as:

XIMEA, Basler, other vendor cameras,
MIPI cameras.
Advantages of using
IFF SDK provides production quality code that has been proven in many projects.
The software focuses on high performance, low overhead, low latency.
The structure of IFF SDK allows for easy customization of the final solution.
If necessary MRTech provides support and assistance to the user with implementation.
The last also includes expertise, advice on equipment selection and hardware configuration.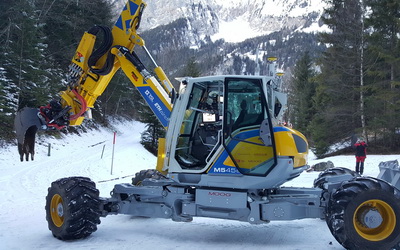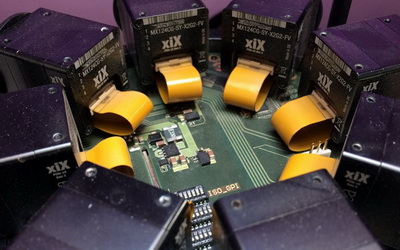 Processing modules:
Raw data processing (unpacking, split, merge, etc.)
Dark-frame subtraction
Flat Field Correction (FFC)
White balance, auto white balance
LUT
Debayer (different algorithms)
Spatial denoiser
Color transforms (RGB, HSV, YCbCr)
Color correction
Image affine transforms
Crop, resize, sharpening
Image compositing
Other customized modules
Control interfaces:
JSON config file
HTTP REST server
SDK C interface
Compression and decompression:
JPEG codec
RAW Bayer codec
JPEG2000 codec
H.264 / H.265 codec
Data source modules:
Acquisition of images from

XIMEA,
Basler,
MIPI and other cameras

Test pattern generation
Reading from files
Output modules:
OpenGL renderer
Raw / TIFF / DNG (including DCP) file writer
RTSP / RTP streaming