Image and video processing is a part of any Machine Vision system. MRTech company offers the service to implement, customize, and support integrated software solutions based on the own processing framework. Our cross-platform software has all basic functions for image processing and allows to add any filters, libraries, primitives, SDK which needed for a particular machine vision system.

MRTech original Image Flow Framework ( IFF ) is a cross-platform software for building full image processing pipelines in machine vision systems.
Key features of IFF:
Lego-style, multi-thread, scalable architecture
Easily configurable Image Flow manager
Open for a wide range of image filters, libs, primitives, etc.
NVIDIA CUDA and FastVideo software friendly
Runs on heterogeneous CPU / GPU systems
XIMEA cameras xiAPI compatible
Please contact us for more information.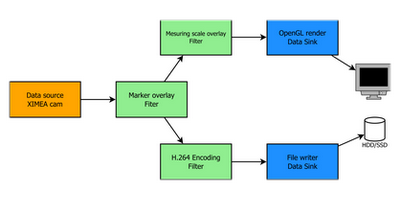 Functions
---
The functional of processing software:
receiving data from camera (multiple cameras) or other image sources,
recording data in the memory of the computer system,
writing raw or processed images to the disk with maximum performance,
display real-time images or video, streaming,
compression, encoding and decoding a sequence of image,
color processing, image correction,
management of image and video processing, etc.
Compatibility
---
Operating systems:
Windows
Linux
Mac OS
Android
Processed API and SDK:
Frameworks: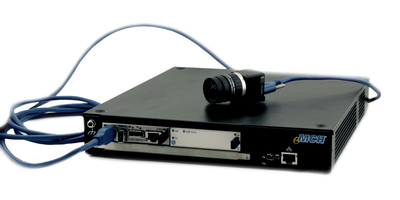 Hardware
---
Hardware compatibility*:
Intel®, AMD based workstations, Intel® NUC, Intel® Joule™, MicroTCA platform,
Top- and middle-class NVIDIA® cards,
NVIDIA® Jetson™ TK1 and Jetson™ TX1 System-on-Module,
Apple Inc. MacBook including those that have NVIDIA® cards,
Odroid XU3 / XU4.
*Implemented and have tested in the MRTech Lab.